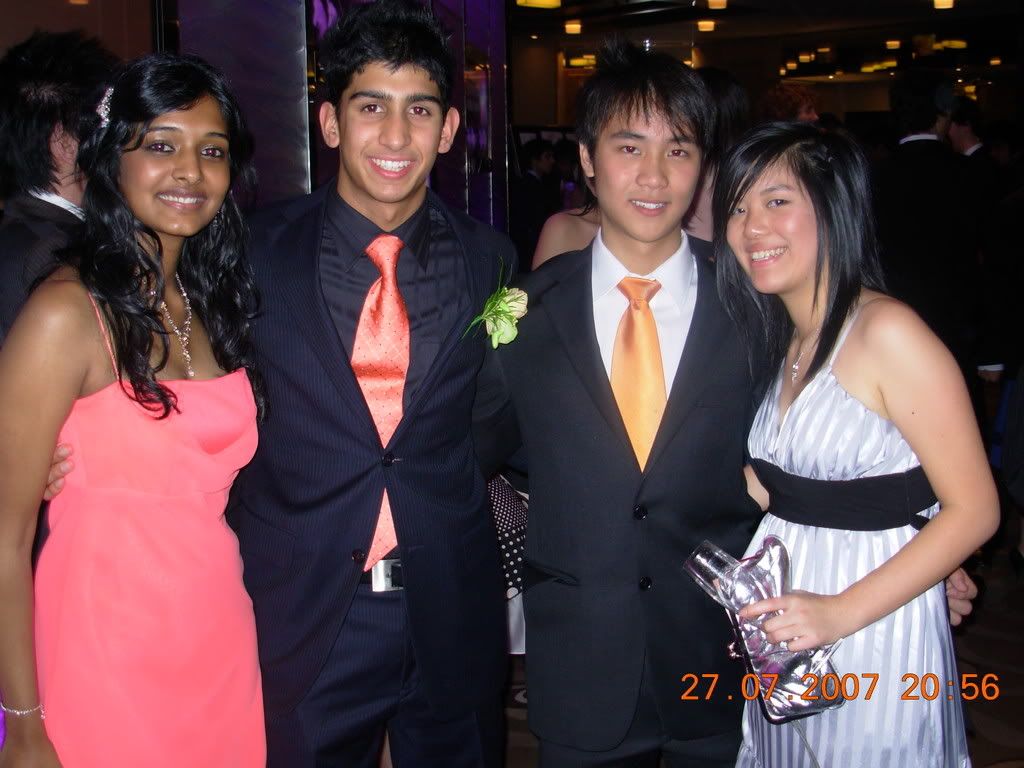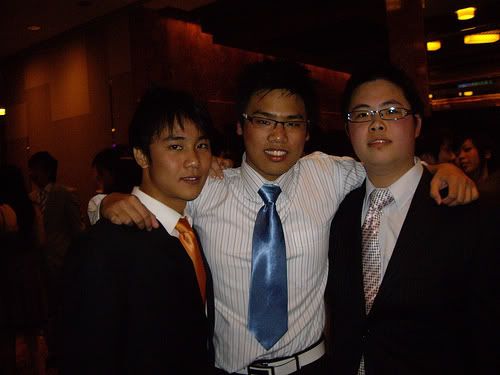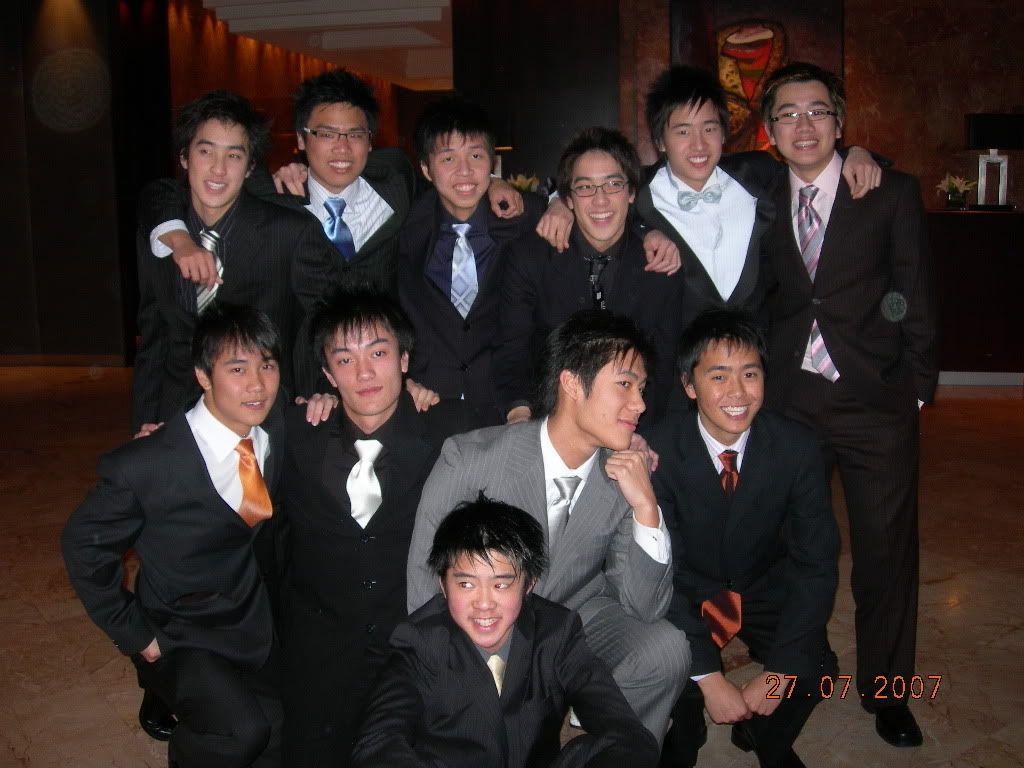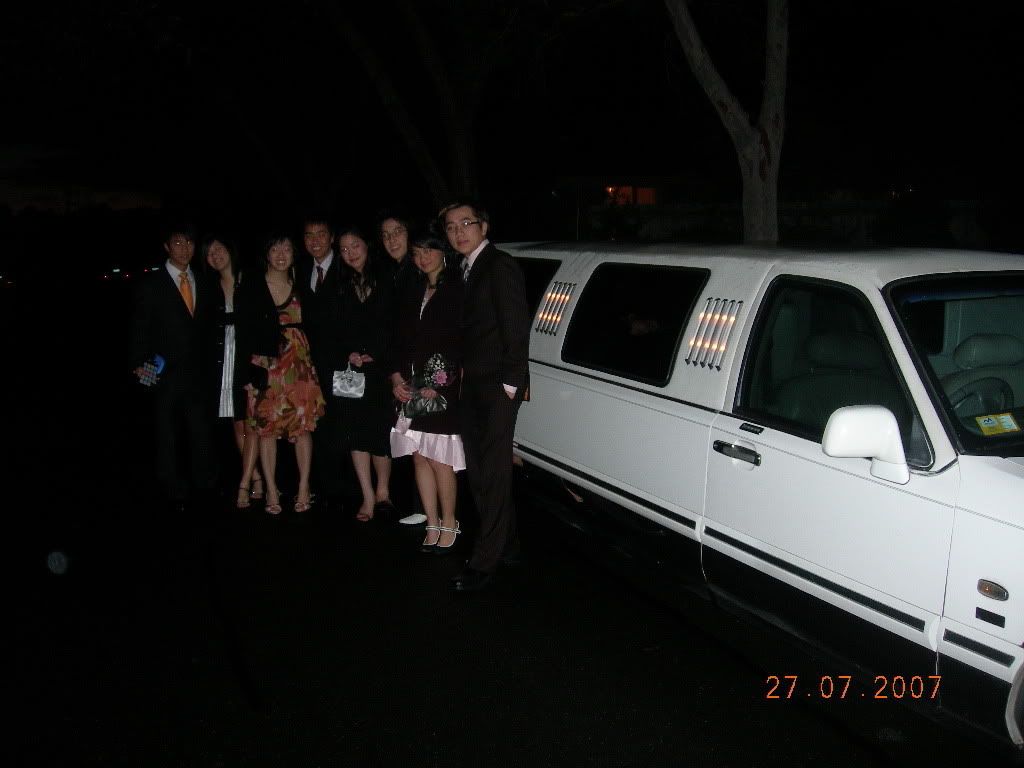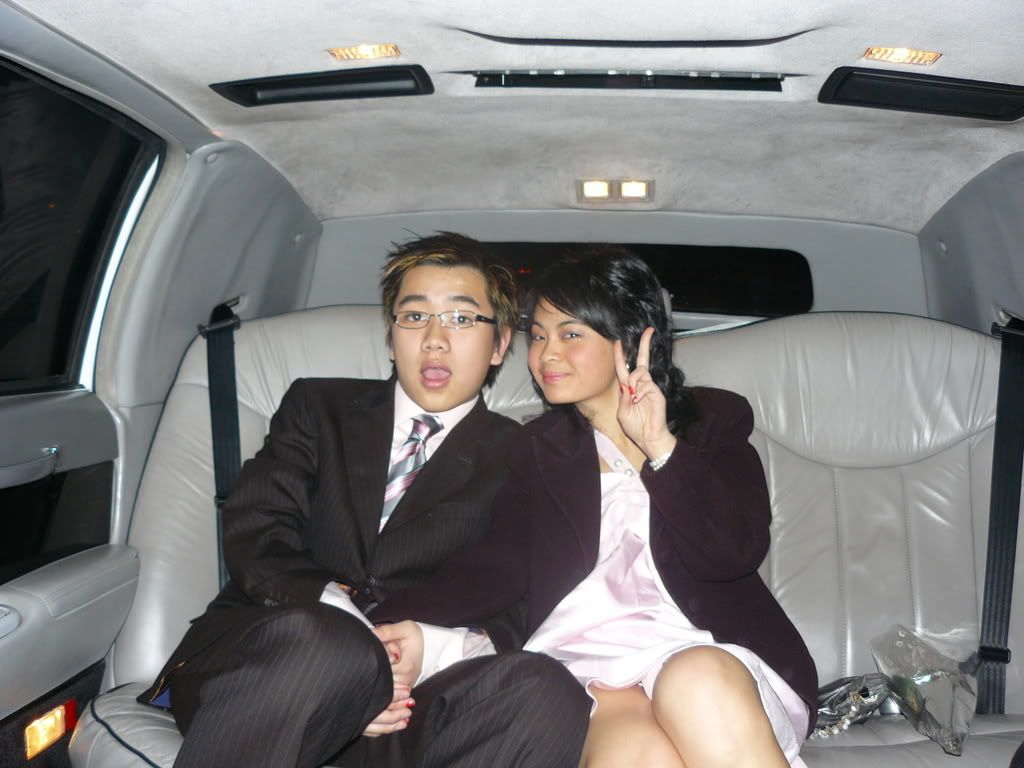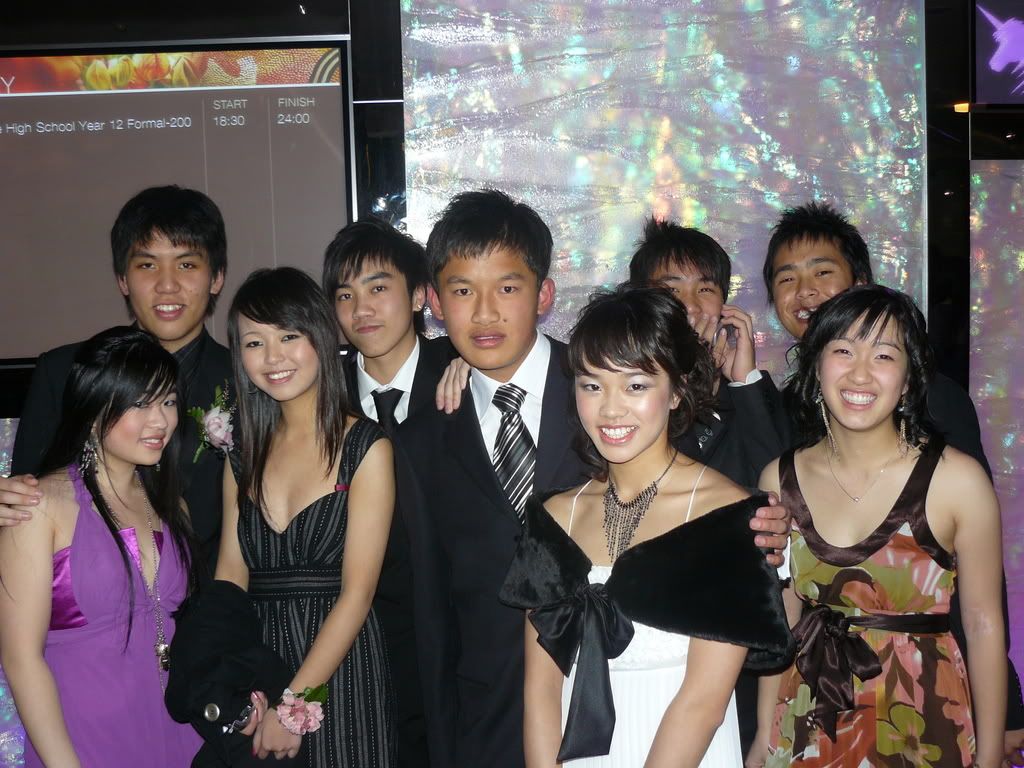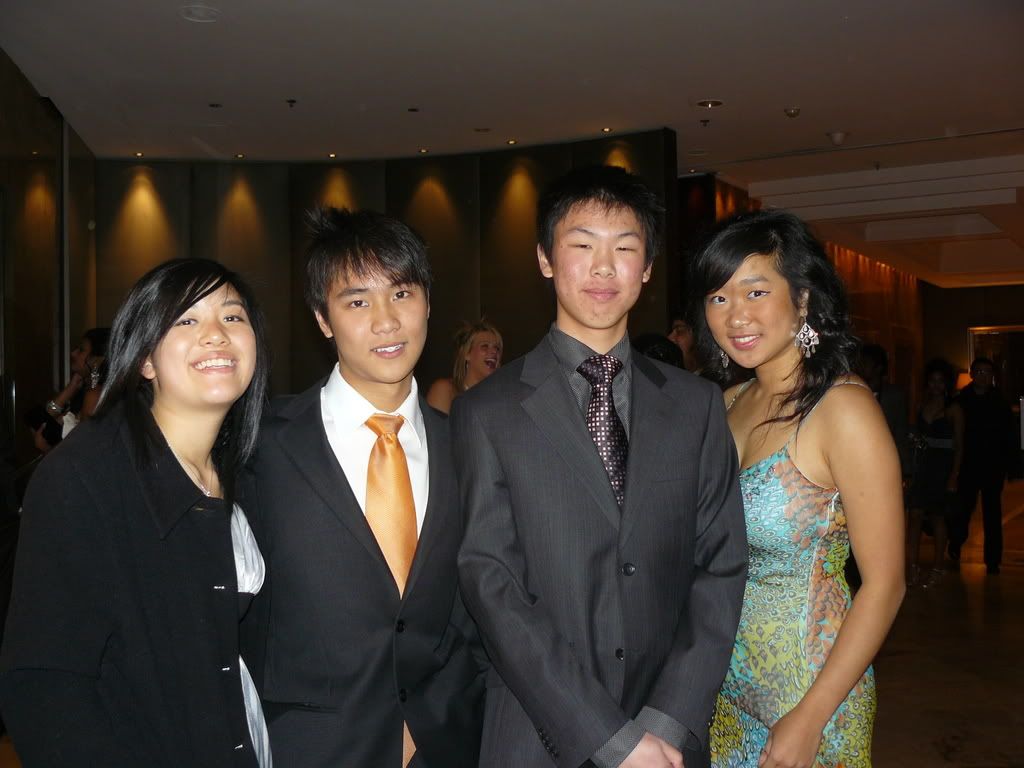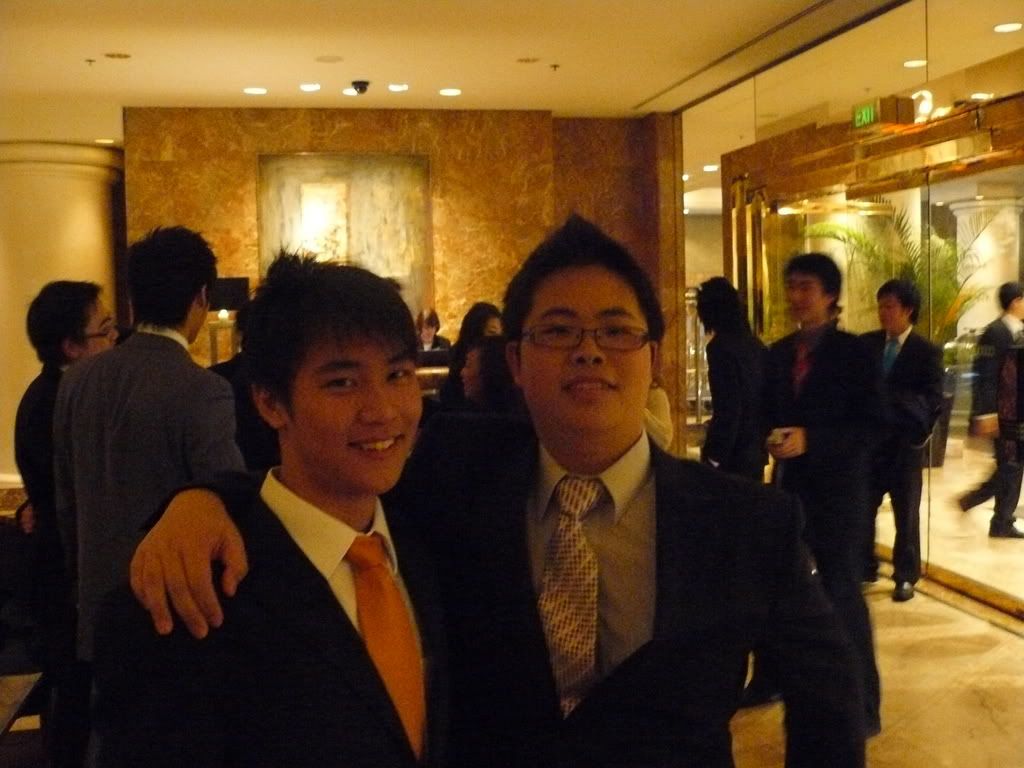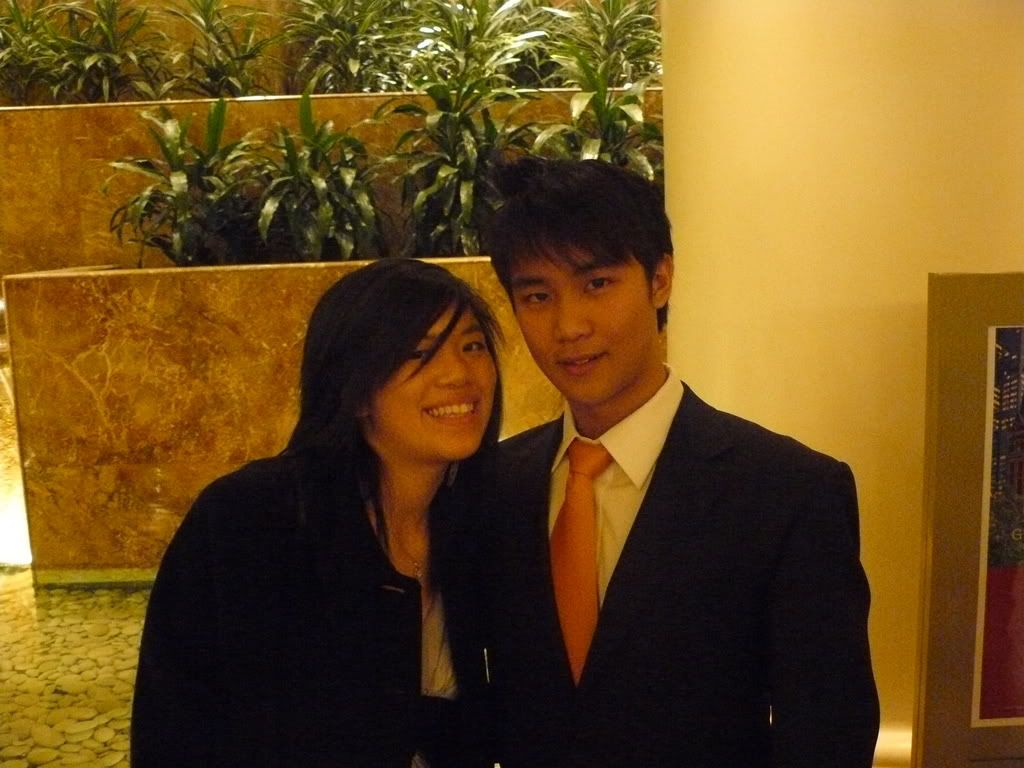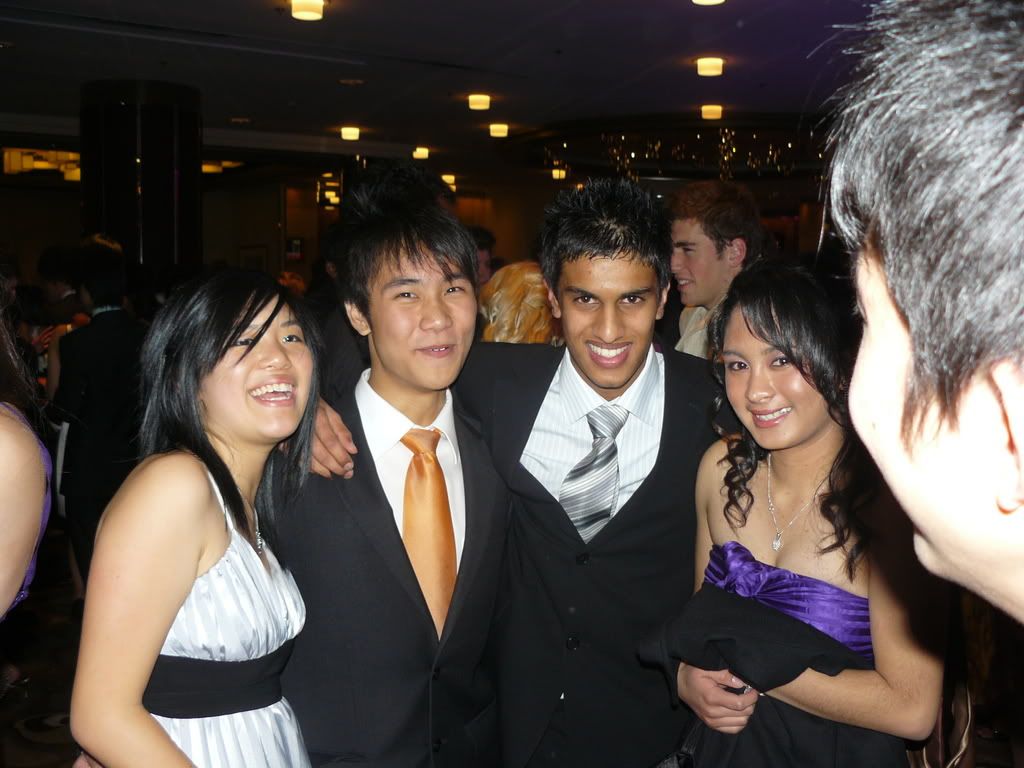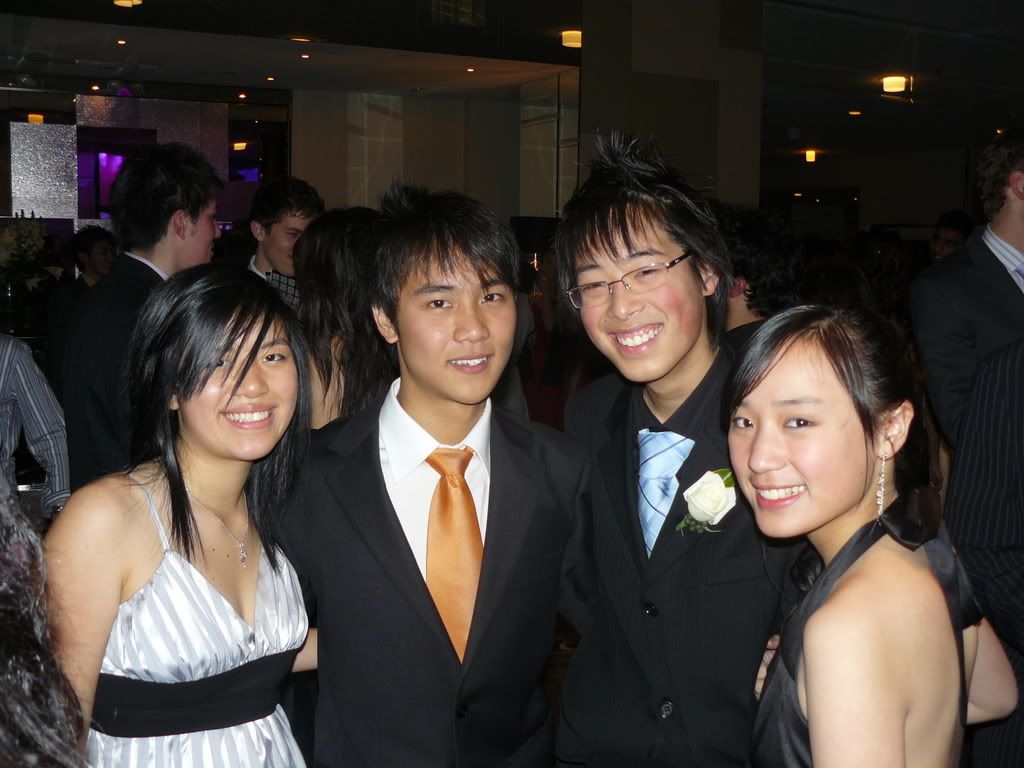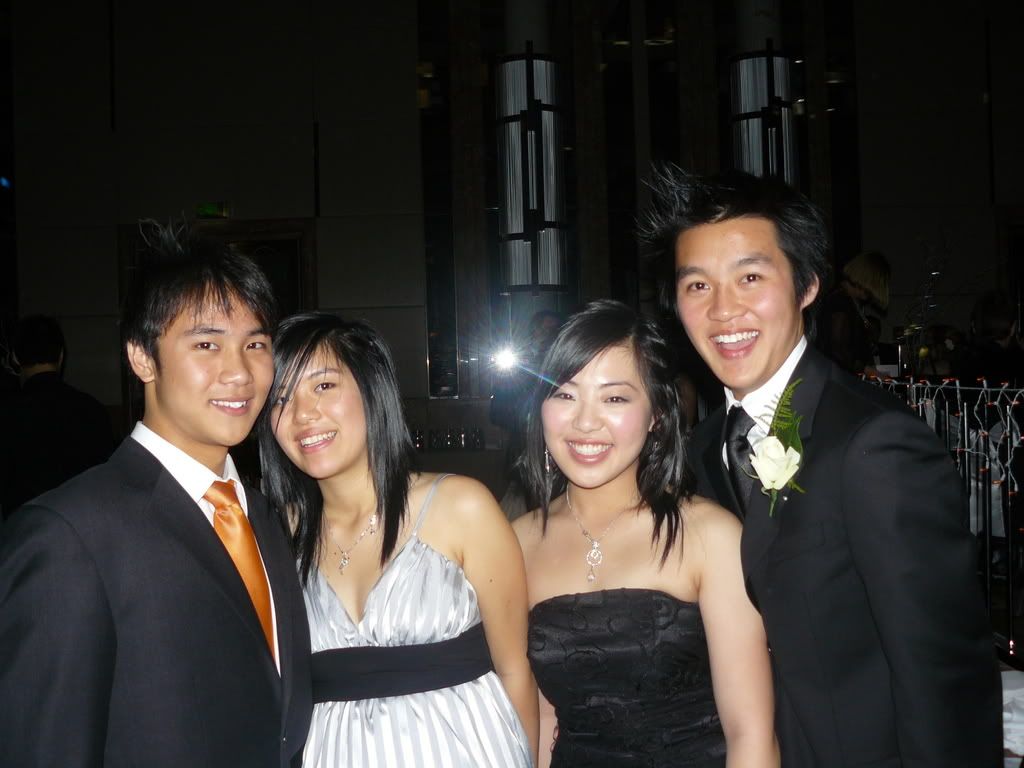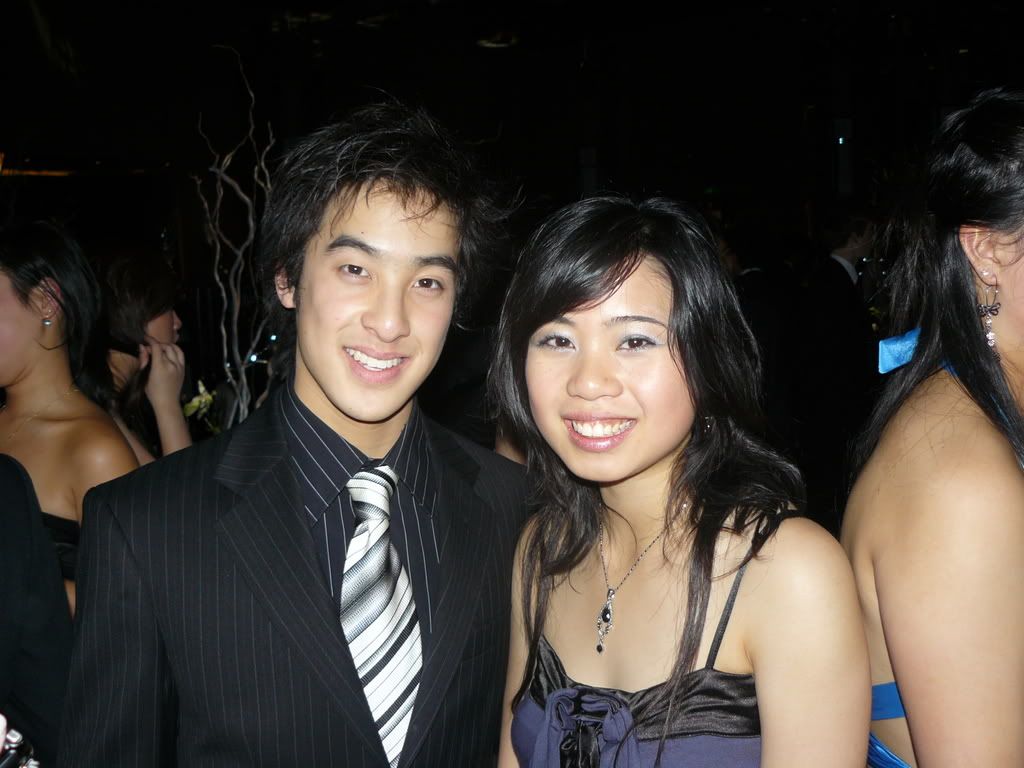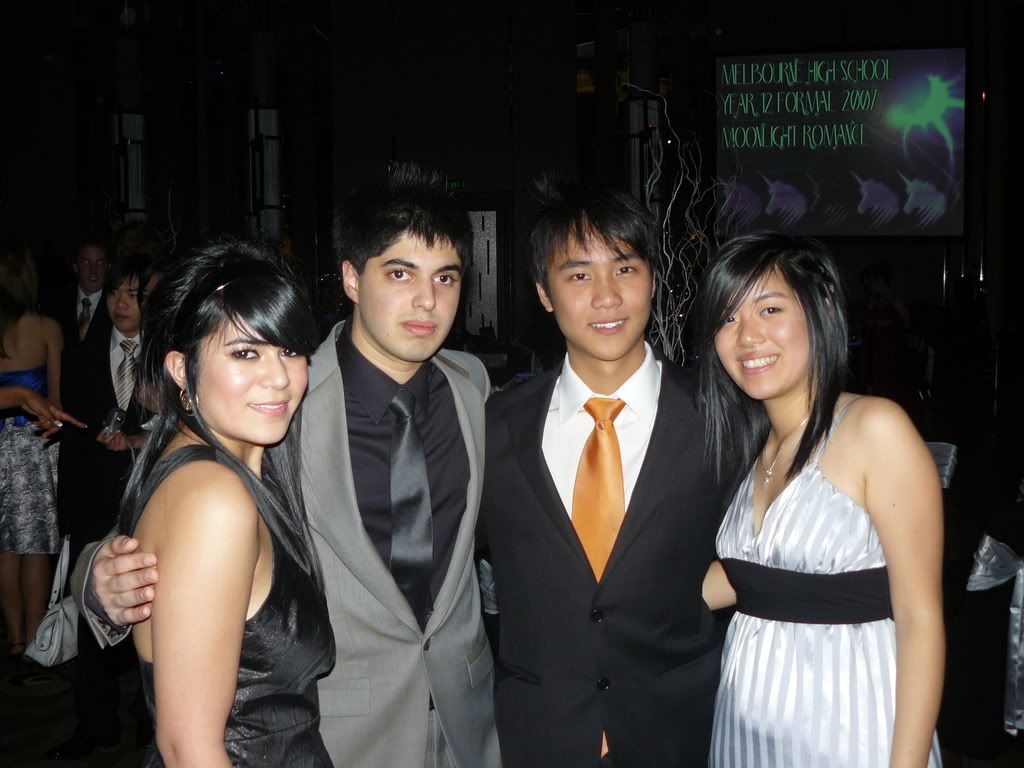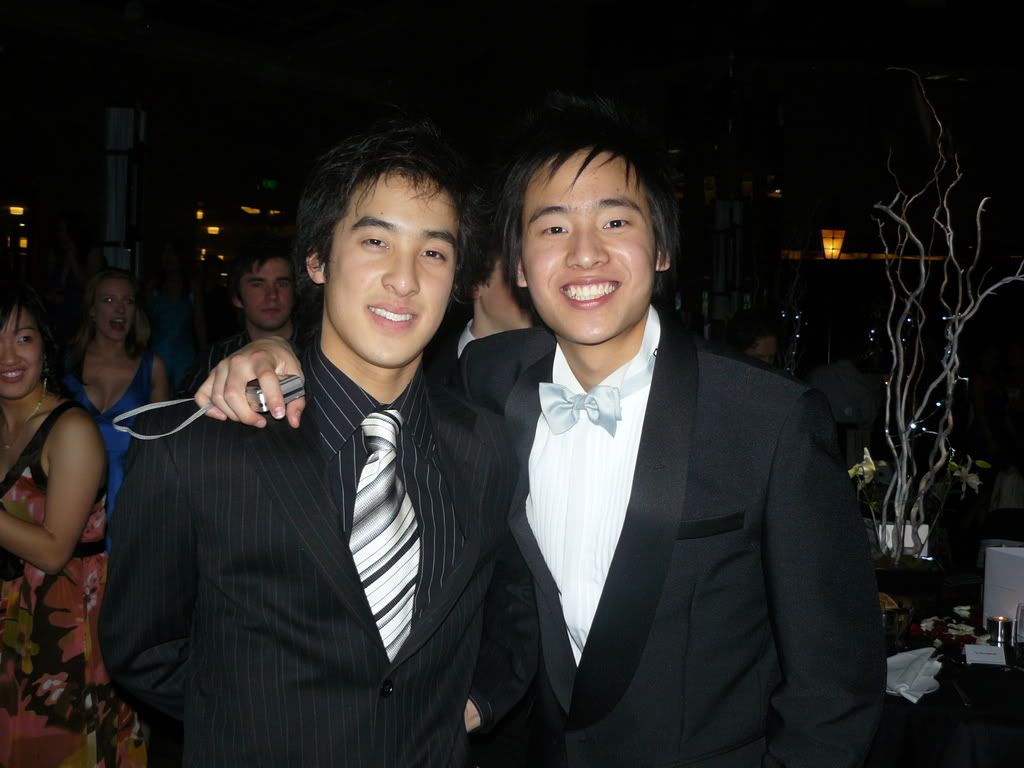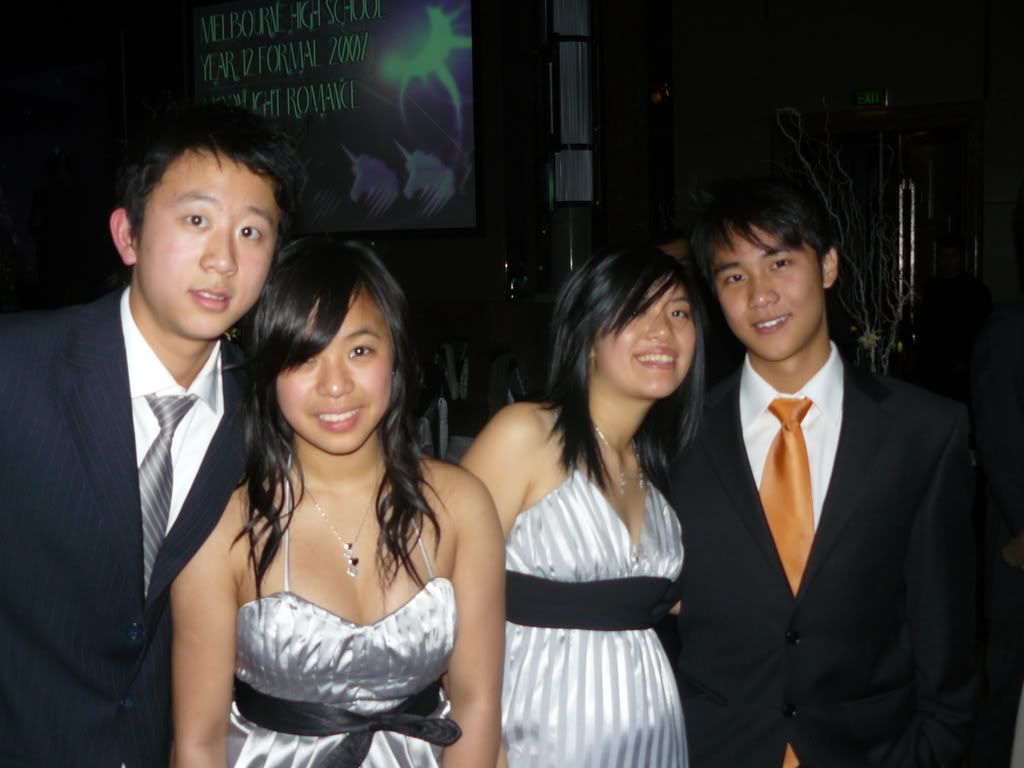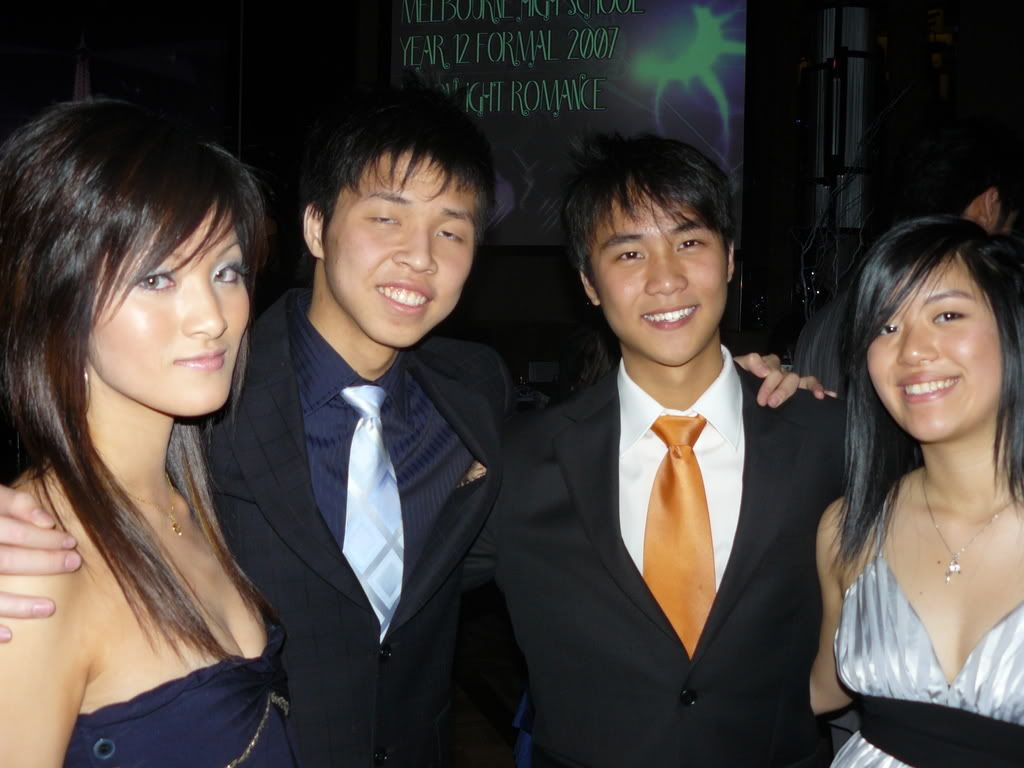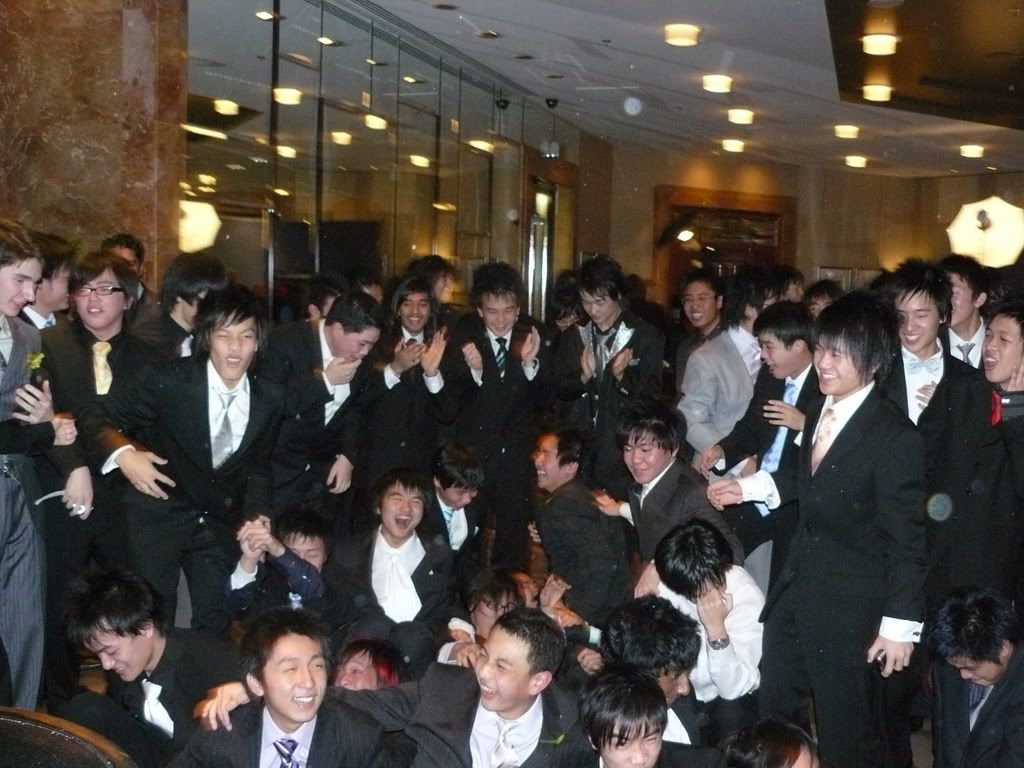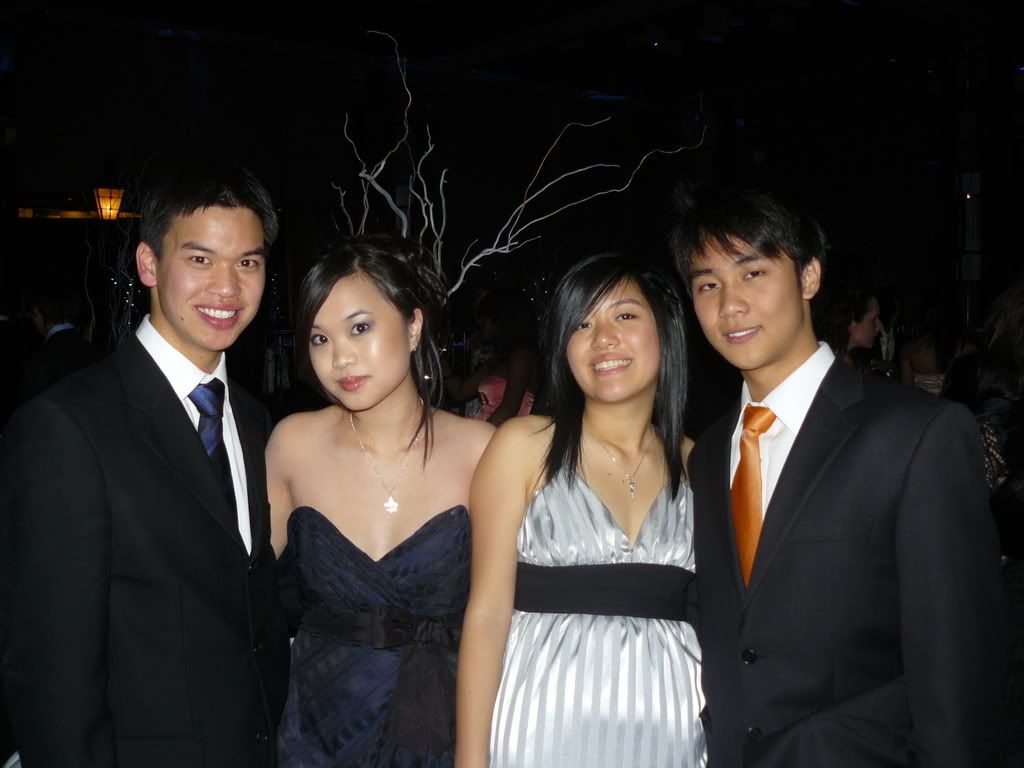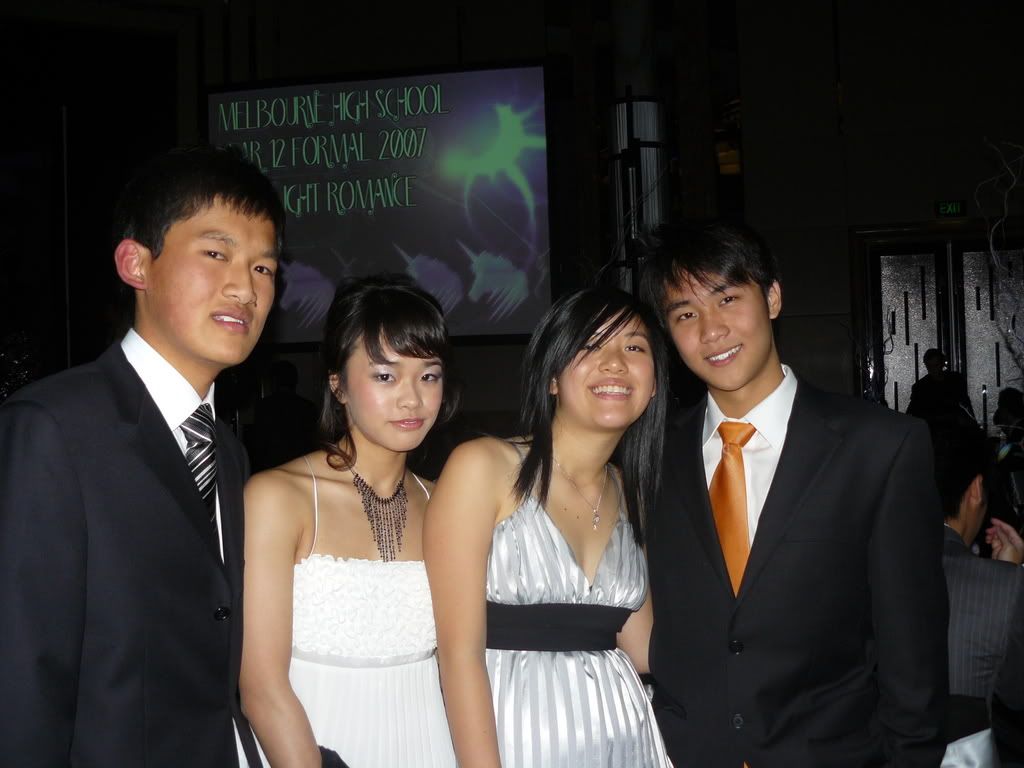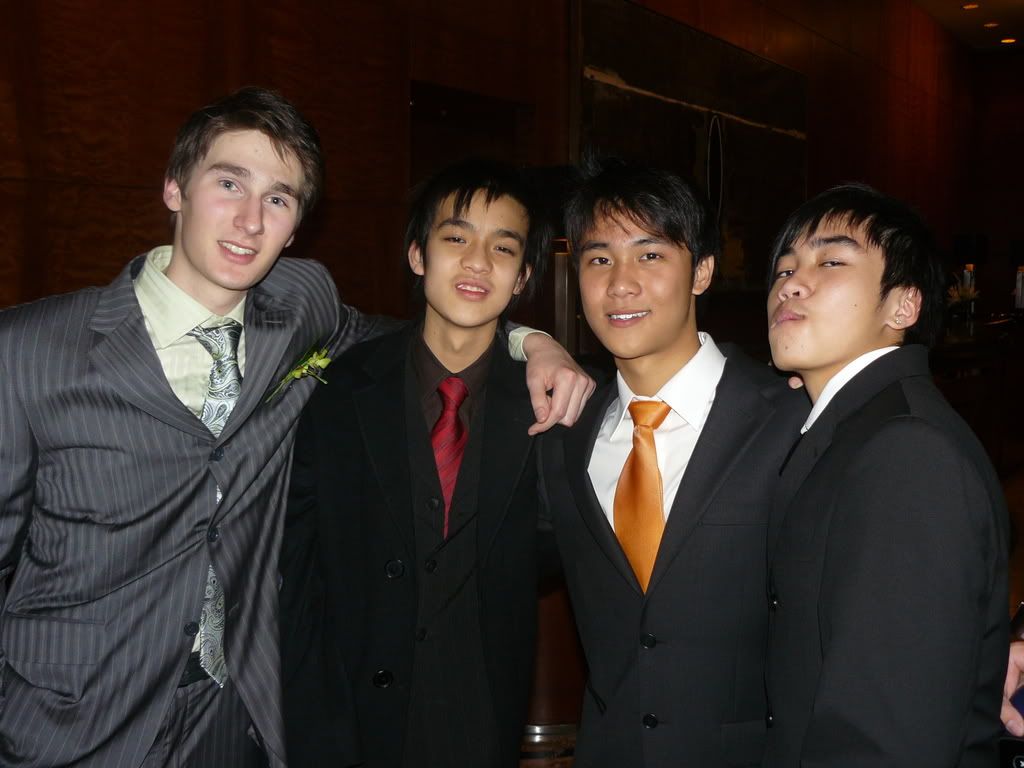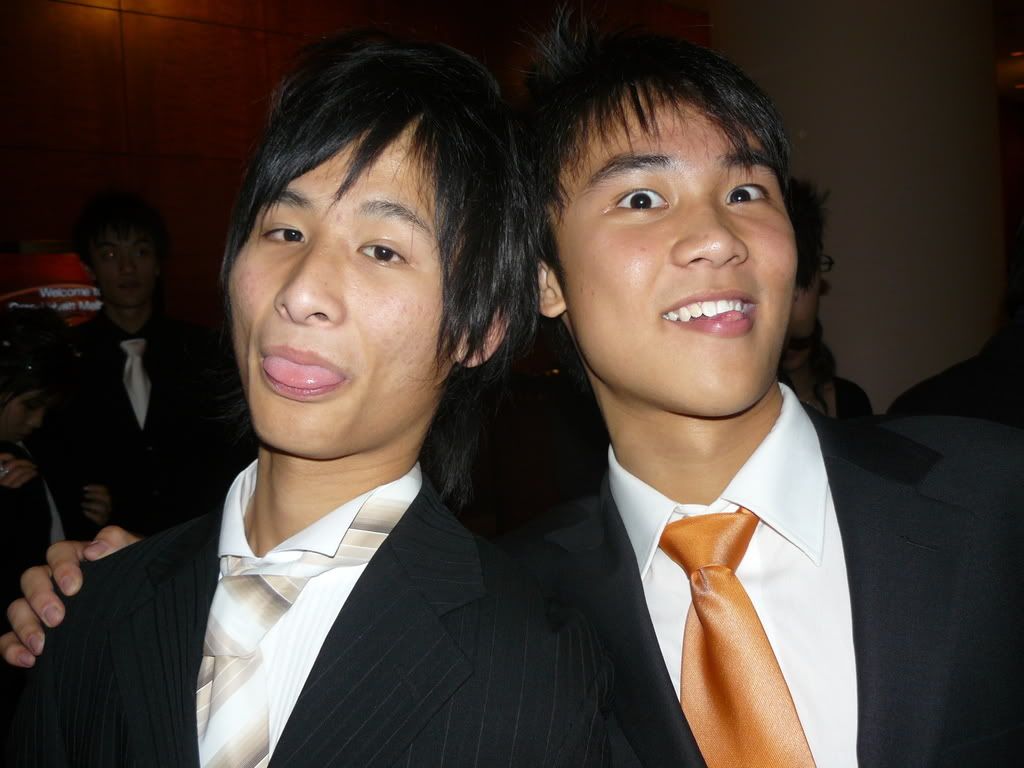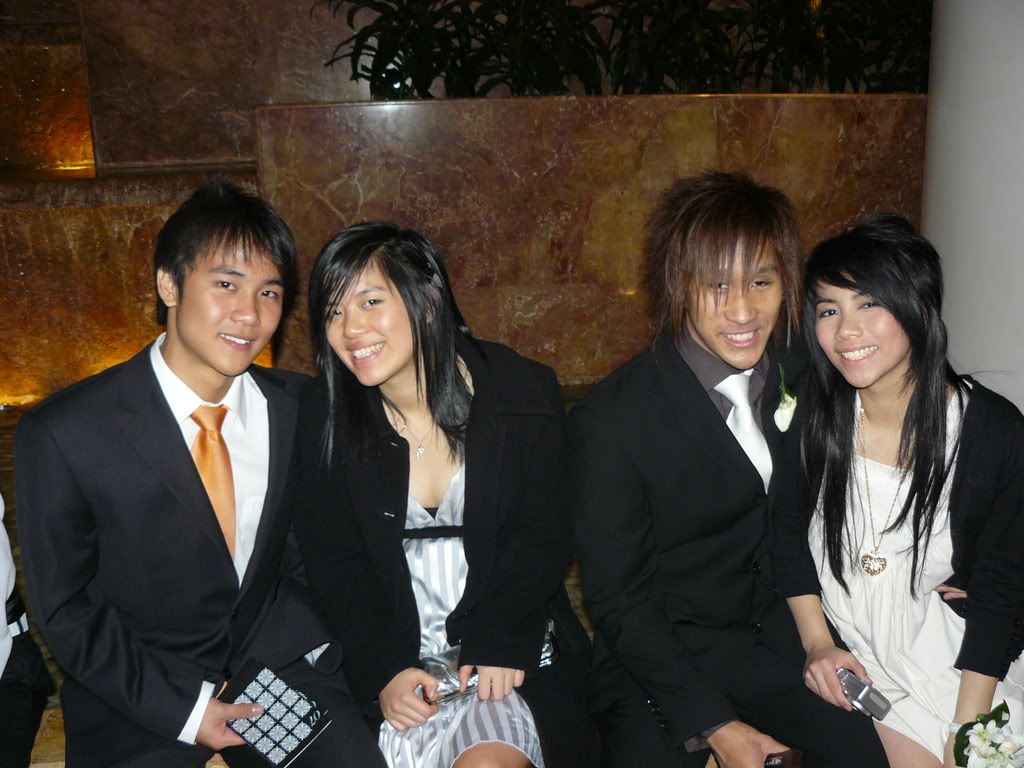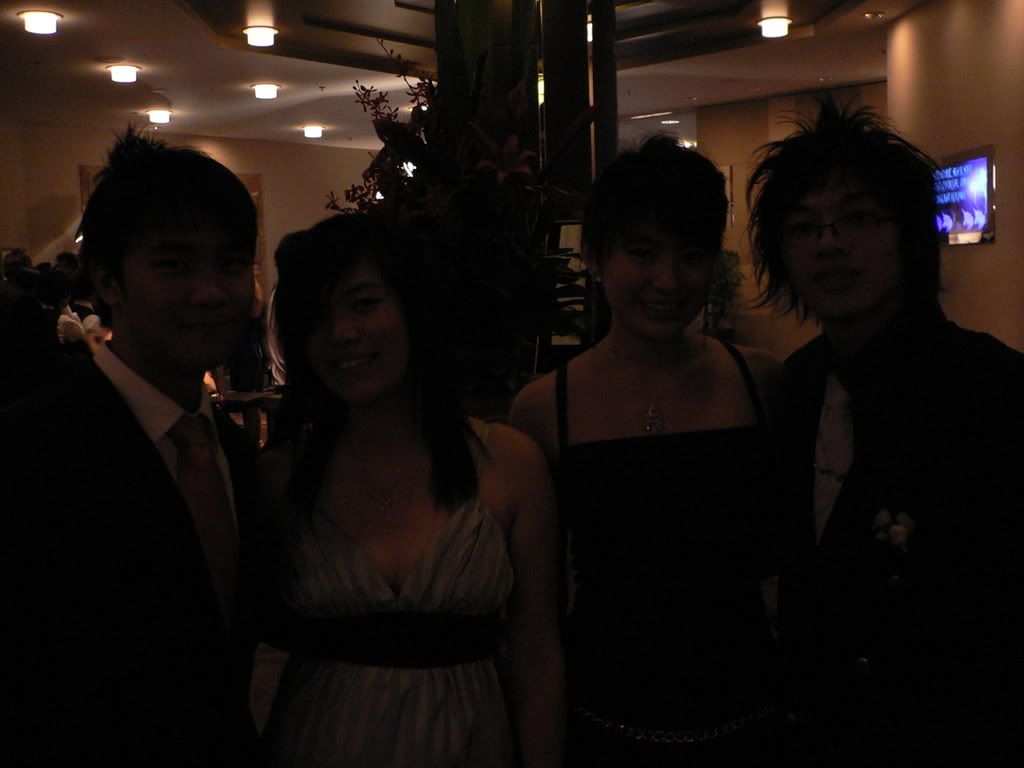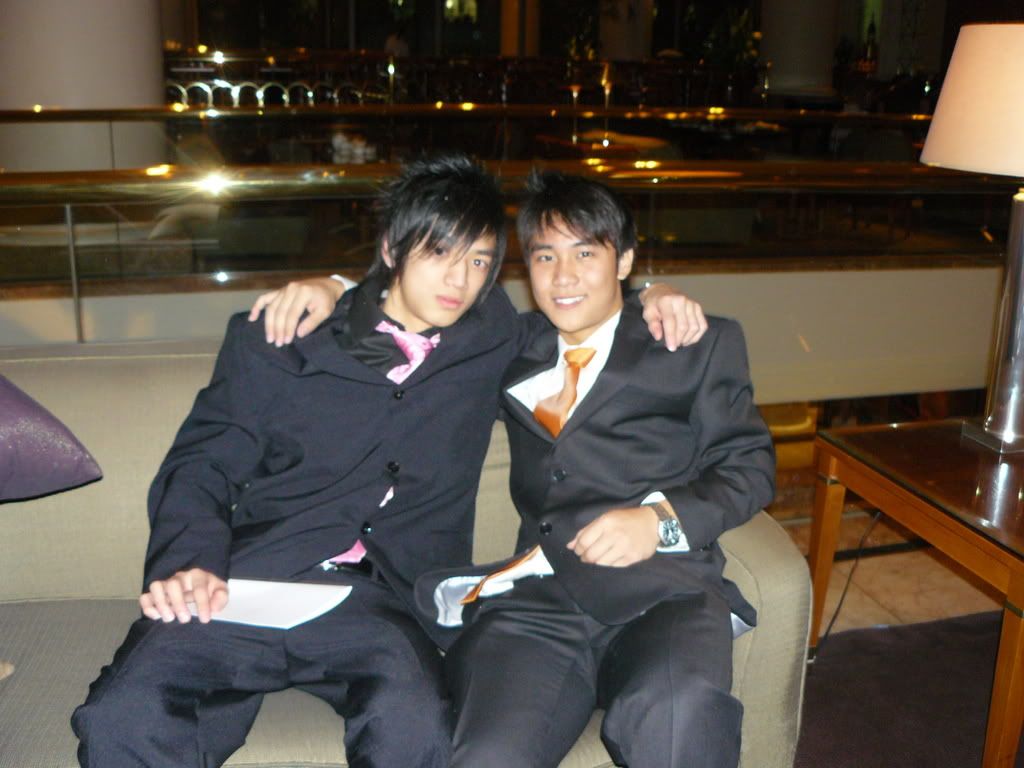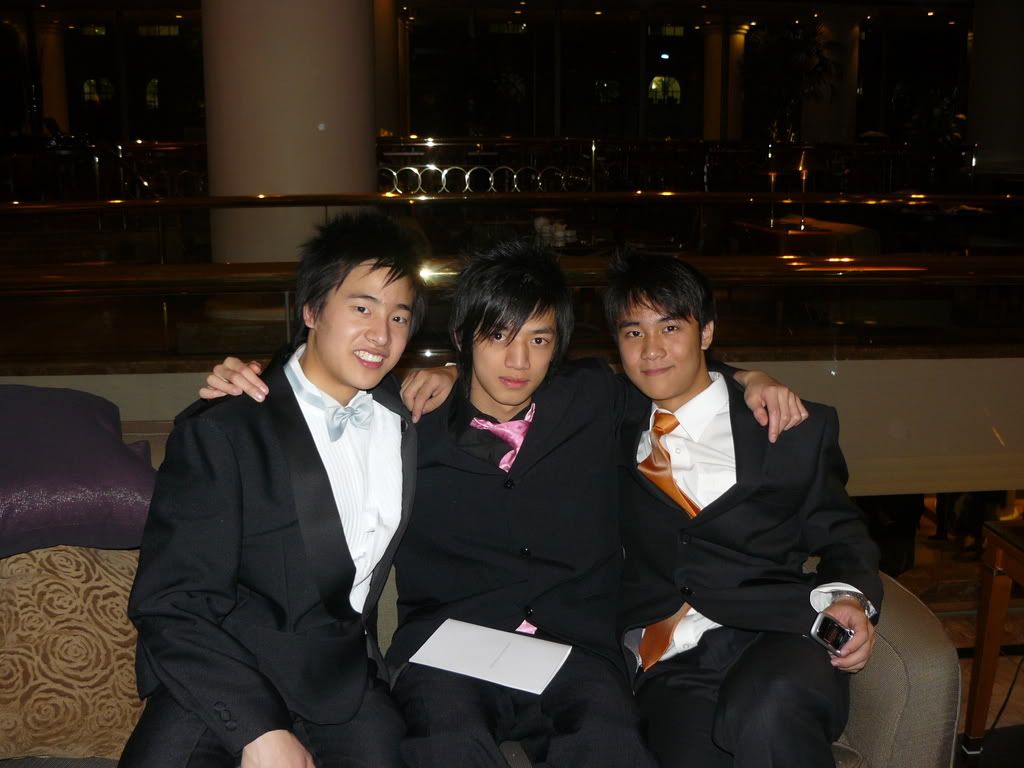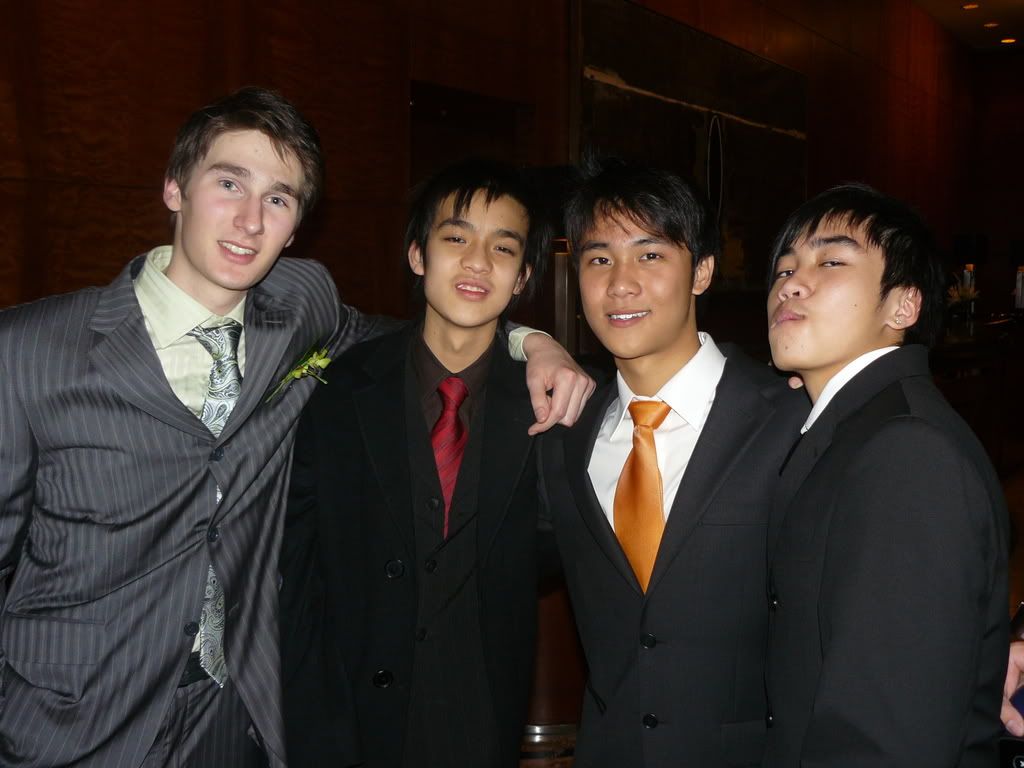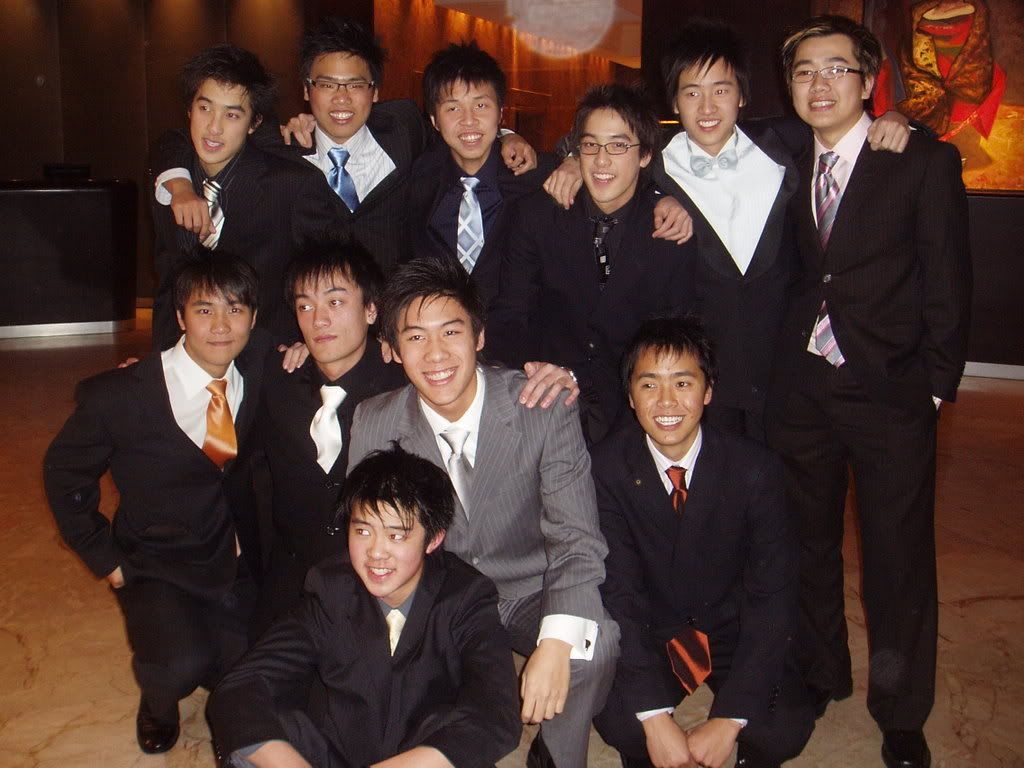 My blog's quite dead. I don't think anyone reads it anymore following the fact that the last comment was made many weeks ago. Anyway, i must make a post about one of the most spectacular nights of my life - the MHS Formal 07. Just wanna thank Em for coming with me. You made that night special! :)
Marcus, Rebecca, Andy, Kawai, Jimmy, Alyssa and Em came to my place at 5.30 and we mucked around till the limo arrived at 6pm. I had some problems tying my tie because it was thicker than the one that i'm used to. Yea, so i brought my orange tie to school that morning to get some help from Tommy. It was rather embarrassing learning how to tie a proper full windsor. Thanks Tommy and Matthias! haha!
The limo was white in colour. I would've preferred a black one, but i don't think a company called "Angellic Limos" would have limos in any other colour besides white! What a wussy name! haha! Anyway, we all snuggled into the limo, which was smaller than i expected.. but it was a great experience! The interior was so darn posh, there was a professional set of wine glasses, the seats were comfortable, the ceiling was black with little bright lights that were meant to resemble stars (a pathetic effort, really) but on an optimistic note.. an hour of complete luxury! :)
We got to the Grand Hyatt at around 7pm, a little early. We mingled around for a while, took a WHOLE TONNE of photos before getting seated. The atmosphere was fantastic and the setting matched the theme perfectly! Moonlight Romance. Moonlight Romance it was.. i'm short of adjectives tonight, so i'll just say everything was splendid. The candles and rose petals on the tables, the dance floor, the stage, the ceiling that seemed as high as the pitch dark sky above, and the ICE UNICORNS! LOL! I didn't believe Em when she said that the two unicorn sculptures on both sides of the front stage were made totally from ice until i touched it for myself.
Em LOVED the food. I didn't find it too appealing to be honest. haha! She carried out a CLEAN SWEEP on EVERY plate while i struggled to swallow the lamb chop. haha! The appetizer was a Chicken Caesar Salad, followed by the Lamb Chop main course and capped off by an EXTREMELY SWEET white chocolate cake with a scoop of raspberry sherbet on the side. haha! The sourish sherbet sent shockwaves down my taste buds and almost gave me a heart attack!
Em and i walked around more, meeting my friends.. we took photos, TRIED to dance (which i failed miserably and could only resort to performing weird hand movements and jumping up and down with Alexei, James, Andy, Henry, Alan and some of the others in a soccer-style celebration circle), took some professional photos, took more photos.. yeah.. we took about 80+ photos that night! haha!
Something worth recalling was the last dance. They finally put on some slower songs. So i plucked up some courage to ask Em for a dance ( i could've done better). It was romantic. The details are for me to remember. I don't feel like disclosing them :) Let's just say it feels good to sway with the music and having someone rest her head on your shoulder.
I enjoyed the events after the formal more than the formal itself. We left at 11.50ish. A group of around 16 of us went down to Brunette's along Swanston Street but it was already closing when we got there. So we caught a tram down to Crown. I'll always remember walking with Em along the Southbank. The night air felt so cool and refreshing and the view along the bank was spectacular. We just chatted and walked, chatted and walked. I wanted that moment to last forever..
Thanks for the night Em, i hope you enjoyed it! :)